Dates for your Diary
I have finally got around to organising my full list of exhibition dates for 2017. It's always great meeting patrons (and subjects) old and new, so if you have a chance please pop along and say hello.

Dulwich Open House – 13th, 14th, 20th and 21st May – Private View 12th May.
Carlew House Studios are opening our doors again this year for the annual Dulwich Open happening the two weekends 13th-14th May and 20th-21st May, 11am to 5pm both days. There will also be a Private View, open to all, on the Friday evening 12th May 6pm to 8:30p. Please join me for a glass of wine and a chat.
You will find us at Carlew House at the end of East Place, London SE27 9JW, behind Travis Perkins, West Norwood. We have four other artists open in the building, Martin Grover, Jane Miller, Yair Meshoulam, Mary Rodriguez and Gill Capewell, so loads to see.

Urban Art 2017 –  8th and 9th July
Now celebrating its 16th year, South London's tree lined Josephine Avenue will once again be transformed into a bustling open air Art Fair Saturday and Sunday, free entry 10am to 6pm. Find me at pitch number 1H.
With over 200 exhibitors this is a great opportunity to buy work direct from the artists and discover a wealth of creative skills, including Painting, Printmaking, Photography, Mixed Media and Street Art. Exhibitors range from the novice to the established and with prices to match this really is an event for all art lovers, whatever your budget.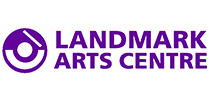 Landmark Art Fair – 13th, 14th and 15th October
Twice a year the Art Fair presents a vibrant variety of visual art including painting, print making, photography, jewellery, glass, collage and sculpture. There are upwards of 80 exhibitors at each fair. Private View Friday evening 6pm to 8:30pm. Saturday and Sunday 11am to 5pm. Contact me for ticket deals.

The unique setting and consistently high visitor numbers help to make the fairs enjoyable for artists (exhibitors' perspectives, short video courtesy of Timothy Stone), visitors and collectors alike. The art fairs have established themselves as significant events in the visual arts calendar. Find me on stand 67.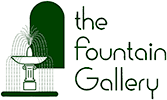 Fountain Gallery joint show with Jennie Ing – 31st October to 12th November
Run by professional artists the Fountain Gallery runs an exciting and diverse exhibition programme showing a range of high quality paintings, prints, ceramics, textiles and jewellery. New exhibitions open every two weeks with each show giving the opportunity to visitors to meet the exhibiting artists.  
This beautiful gallery is located just across the bridge from Hampton Court Palace in South West London, in a delightful street famous for its cafes, restaurants, antique shops and boutiques.
Save
Save
Save